THE SCOPESMITH BLOG
Posted: May 9, 2017, 10:30am
Now available in the store $729 Trijicon MRO Patrol! Trijicon' s MRO has taken the Red Dot Optic world by storm providing dependable repeatability, rugged construction, and unparalleled clarity and field of view at lower price that other high-end red dots. With no tunnel effect or restricted view the MRO has become the favorite amongst professionals and enthusiasts alike. New for 2017, the MRO PATROL adds the most requested accessories for immediate use. The new MRO PATROL adds lens covers at both the Ocular and Objective lens. An ARD Kill Flash protects you from unwanted detection at range or in bright conditions while eliminating glare. It also includes a light and strong newly designed quick release mount that's available in either full height or 1/3rd iron sight co-witness. Constructed of 7075-T6 aluminum, the precision mount provides return to zero accuracy and is mil spec drop test rated providing a complete out of the box solution for your combat ready red dot optic needs.
Trijicon's MRO PATROL provides the same proven features of the MRO (also available in the store $489 with fixed mount). Eight brightness settings, including two night vision compatible, plus one extremely bright setting for use with lights or in very bright conditions. Five (5) years of continuous use on a single 2032 battery. Half-minute adjustments with 70 MOA total travel make zeroing easy with no special tools required. The brightness control sits on top and is ambidextrous, so your shooting hand stays in control. The MRO is parallax free, with infinite eye relief for quick and accurate engagement no matter your position. Built and tested to operate in temperatures ranging from -60F to +160F. Waterproof to 100 feet, chemical and corrosion resistant, and housed in 7075-T6 Aluminum, the MRO can withstand the rigors of combat, sub-zero mornings on an ice-encrusted hunting stand or bouncing between stages during a competitive shooting event! Strongly recommended by The Scopesmith. PLEASE CLICK PICTURES FOR MORE RESOLUTION
Posted: May 5, 2017, 12:25pm
The U.S. Army recently awarded SIG SAUER a $580MM 10-year contract for its New Modular Handgun System (MHS) after a much contested competition. The big winner seems to be the U.S. civilian consumer as most competing companies are releasing a civilian version of its entrants. The Army press release specifically stated "The Army determined that this MHS (full size handgun, compact handgun, ammunition, and ancillary components) was the best value in terms of its performance capability, the terms and conditions of the vendor's proposal, and price." This means that the excellent SIG 320 pistol that won (picture top) is not necessarily the best performer for YOU. We are particularly impressed for three of the runner-ups released in the last few months (picture bottom, left to right) the Smith & Wesson M&P 2.0, the FN 509 and the Beretta APX. Please check their specifications in our Gun Room https://thescopesmith.com/gun_room/category/handguns/
PLEASE CLICK PICTURE FOR MORE RESOLUTION!
Posted: April 13, 2017, 11:08am
A "Race Gun" is a gun designed for the fastest and more accurate shooting possible in a competitive situation. Other considerations like ability to carry, concealability and even safety (just a little) are secondary. A race gun should, definitively, not be you first gun or purchased if you are still not comfortable with fast shooting. Their very low trigger weight may cause an inexperienced shooter to unintentionally double tap and the low recoil and optical sight may spoil him/her into bad habits hard to get rid of when using a normal handgun. Why having one then? Obviously the first case is intending to participate in "open gun" competitions. You do not want to lose and get frustrated just because you are using inferior equipment than your competitors. The second, very powerful reason is finding out how good you can become as a shooter. By removing recoil, accelerating reload and providing a high visibility sight these guns in the hands of top Steel Challenge shooters can hit five 10" plates between 30 and 60 feet away in around two seconds! A lot of fast shooting challenges can be safely and easily simulated in the range providing a lot of fun. Please call us (281)384-1482 if you are curious about Race Guns. Below is a picture of a new model, the STI DVC Steel ($3,599) that epitomizes the current race gun configuration and capabilities.
(PLEASE CLICK PICTURE FOR MORE RESOLUTION)
Posted: April 11, 2017, 10:42am
THE SCOPESMITH APRIL 2017 NEWSLETTER: YOU WANT IT? WE HAVE IT! – FIELD RESULTS OF NEW EXCITING GUNS – KAHLES SCOPES IN THE STORE!
You want it? We got it! Many new and hard to get guns now in stock! We have received some long-wait items in the last few days including the new Ruger Precision Rifle in 223/556 caliber and the hard to get 6.5 Creedmoor version. Also the FN SCAR 17S, the HK 761A1 and 556A1 (arguable the best combat AR platforms there are). Also the very collectable Sig Texas Gold and the wildly successful Hex-Tac 9mm pistols from STI. Please check our gun room often to keep track of those arrivals!

(PLEASE CLICK PICTURES FOR MORE RESOLUTION)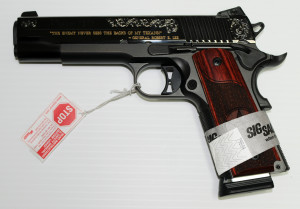 https://thescopesmith.com/gun_room/
Field results are back! New must-have AR platforms performed to the highest expectations! In the last three weeks we have being testing two new semiautomatic guns that quickly became Scopesmith favorites. The first is the Seekins SP10 24in 6.5 Creedmoor. 100% reliable and offering bolt action accuracy from a semiauto firearm (1/2 MOA)! We tested the gun ourselves confirming the feedback we had from several customers. $2,449 Credit, $2,400 Cash!
The second must-have new AR is the CMMG Anvil in 458 SOCOM. I was recently asked: The 458 SOCOM is being out for a while, why you like it so much now? The answer is: in the past 458 Uppers were unreliable requiring messing with the buffer spring from you lower and also their bolts were weakened versions of 556 bolts milled out to the new dimensions. The CMMG Anvil is designed as a 458 SOCOM from scratch, its bolt is based in a stronger 762 bolt and it is finely tuned to work with the wide range of 458 loads. On the field we found ZERO MALFUCTIONS and 1 MOA accuracy both amazing results for a chubby 300 grain cartridge with a low ballistic coefficient bullet. Two models in the $1,700-1,900 range!
Finally, Kahles scopes in the store! A great brand that now has a better US support and service by being distributed by Swarovski! Two base models: a 5-25×56 Front Focal Plane ($2,999) and a 1-6×24 ($1,999). A unique feature in the Kahles scopes vs. other high-end brand is their lighter weight (their 6-24×56 is around 7 ounces lighter that a Nightforce or Schmidt&Bender 5-25×56). Another interesting feature useful to LEFT HAND SHOOTERS in the option (in the 5-25×56) to have the windage turret on the left! Special pricing available for in-store purchases!
FOLLOW US IN FACEBOOK. Is being only a few weeks since we joined Facebook. We have maintain discipline in keeping it updated and using to communicate tips, range results and new product arrivals in a way that is not practical in newsletter format. Please check it out and follow us!
https://www.facebook.com/TheScopesmith/
Thank you for your continuous support! The Scopesmith 15255 Gulf Freeway Suite 170 B Houston, TX 77034 (281)384-1482 http://www.thescopesmith.com/
Posted: March 20, 2017, 11:08am
Range Report: Testing the new Hornady "American Gunner" 6.5 Creedmoor 140 gr BTHP.
Hornady just released a new, more affordable, bullet to its 6.5 Creedmoor lineup. Priced around $1.10 per bullet, it represents substantial savings for volume shooters vs. their flagship 140 gr ELD-Match (around $1.38 per bullet). We decided to test it to see if there was an accuracy difference, we combined the test with our first shoot of the new Seekins SP10 semiautomatic rifle. We found the new ammo to be very capable with consistent sub-MOA groups but (at least on the Seekins) groups shrunk to ½ MOA when switching to the ELD-M justifying their higher cost when absolute accuracy is paramount. We are expecting feedback from our first customers that bough this new ammo and also intend to test it with a couple of custom bolt actions. We will report the results when we have them!
PLEASE CLICK PICTURES FOR MORE RESOLUTION
Posted: January 23, 2017, 3:38pm
BACK FROM 2017 SHOT SHOW! NEW PRODUCTS!
We are back from the 2017 SHOT SHOW. This year many of the new products are coming early to our store! A second major good news is that Swarovski and Schmidt and Bender reduced the price of many of its scopes!
New Smith & Wesson M&P 2.0 Smith and Wesson made a great product even better by enhancing the trigger and ergonomics of the successful M&P line. Some models are already in the store!
New SIG Sauer with Reflex sights. With the introduction of the SIG Optics line Sig Sauer will save customers money by provided some of the excellent pistols with Reflex Sights. The 226 is already in the store!
Kimber Revolvers finally showing up! With the smallest cylinder capable of holding 6 rounds of .357 Magnum (also compatible with .38 Special), Kimber K6s compact revolvers are ideal for back-up, concealed carry and home defense.
KALES SCOPES NOW DISTRIBUTED BY SWAROVSKI! We are becoming Dealer of the excellent tactical scopes from Kahles now with the larger support and service for Swarovski! The will represent the tactical line for Swarovski with the 5-25×56 Front Focal Plane and the 1-6 Tactical offering . Kahles 5-25×56 can have the unique feature of LEFT HAND OPERATION (windage on the left) and are a must for left handed shooters!
SWAROVSKI Binoculars!We decided for 2017 to carry in stock the complete line of Swarovski binoculars (second to none in glass quality, features and roughness)!
SWAROVSKI AND SCHMIDT AND BENDER PRICE REDUCTION. Both companies announced reduced dealer and consumer prices in a large part of their product line (Z5, Z6 and X5 for Swarovski and PMII for S&B). We will be updating the prices in our website in the next week or so but all new prices apply right away (Please call 281-384-1482 if you want to confirm a price).
Posted: December 31, 2016, 9:52am
Happy 2017 from The Scopesmith!!!

Happy 2017 from The Scopesmith and thank you for helping us to achieve a record year in 2016! OPEN TODAY SATURDAY DECEMBER 31 9:00 AM TO 2:00 PM!!! – CLOSED JANUARY 2ND, REOPENS JANUARY 3RD.
NEW YEAR OPPORTUNITIES:
Santa sled had a flat tire!
Check "The Gun Room" https://thescopesmith.com/gun_room/ for late arrivals that did not make it on time for Christmas! Including the new Henry Long Ranger and many new guns from Nighthawk, Cobalt Kinetics, FN, H&K Ruger and several other top brands!

Add 5% to your Gift Card!

EXTENDED ALL JANUARY!!! Got a credit card gift cetificate(s) (Gift Card) for Christmas? We will value them at 105% face value toward your purchase!!!
Adopt a Hillary orphan this January!

The chance of going against the flow and get the AR-15/10 that you want from our huge "doomsday stock" at the best price!!! Check our "Gun Room" for our large selection!
NEW PRODUCT – STILL 2 UNITS LEFT!!! – OUR PROJECTED 2017 PRODUCT OF THE YEAR: Nightforce ATACR 7-35×56 F1 (Front Focal Plane)!
We are one of the few dealers in the country that got allocated a few units of the top of the line scope that Nightforce will launch in next January SHOT Show!!! $3,492



Please continue checking our Gun Room – MANY NEW POSTINGS – we are still posting daily new arrivals! They cover all price ranges.
https://thescopesmith.com/gun_room/ (OVER 500,000 Hits in 2016!)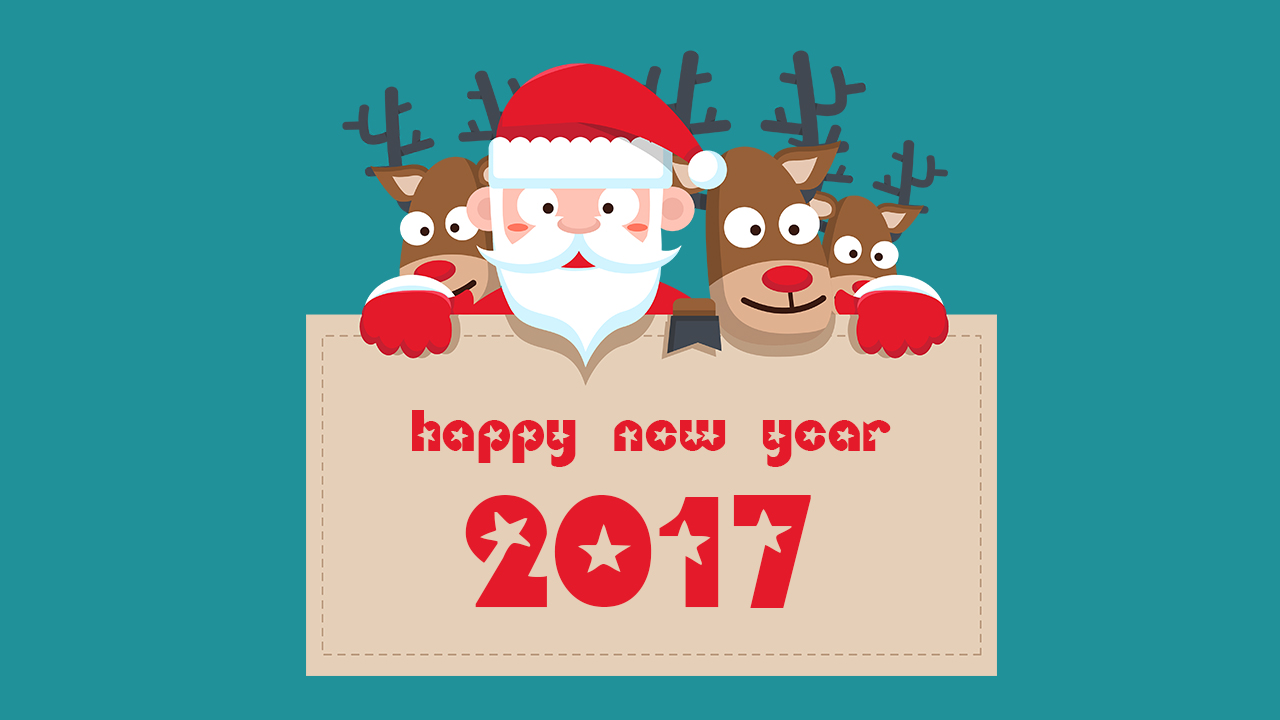 HAPPY 2017 FROM THE SCOPESMITH AND MANY THANKS FOR YOUR CONTINUOUS SUPPORT!!!!
DRIVE SAFE AND SHOOT TRUE!
Posted: December 23, 2016, 5:26pm
CHRISTMAS PROMOTIONS – NEW PRODUCTS !!!
WE WILL BE OPEN REGULAR HOURS FOR THE REST OF THE YEAR MONDAY TO FRIDAY 9:00 AM TO 6:00 PM AND SATURDAYS DEC 24 AND 31 9:00 AM TO 3:00 PM!!!
CHRISTMAS PROMOTIONS:
Week of December 19 to 24 – The Scopesmith Gives Back!
PREVIOUS CUSTOMERS (1) TAKE 10% OF YOUR PURCHASE (UP TO $100 maximum discount) (2) Pocket up to $100 toward the Christmas present you always wanted! (1) Historical accumulated purchases of $1,000 or more over the last 5 years (2) Excludes other discounts except the 2% cash discount that is additive. Week of December 26 to 31 – Add 5% to your Gift Card!
Got a credit card gift cetificate(s) for Christmas? We will value them at 105% face value toward your purchase!!!
NEW PRODUCT – FEW UNITS IN STOCK – OUR PROJECTED 2017 PRODUCT OF THE YEAR: Nightforce ATACR 7-35×56 F1 (Front Focal Plane)!
We are one of the few dealers in the country that got allocated a few units of the top of the line scope that Nightforce will launch in next January SHOT Show!!! $3,492
GIVE A GUN FOR CHRISTMAS!!!
NOTHING SAYS LOVE LIKE A NEW GUN!
Rationale guide to give a gun as a present:
Women to Men:
You worked hard this year. You deserve your toy for a mature boy!
I love you. I got you what you wanted, no what I think you should have!
Men to Women:
I love you. I want you to be safe when I am not with you!
I am not cheating on you. I would not give you a gun otherwise!
Please check our Gun Room as we are still posting daily new arrivals! They cover all price ranges. https://thescopesmith.com/gun_room/ LOOKING FOR CLASS III SHORT RIFLES AND SUPRESSORS? PLEASE VISIT THE NEW STORE "WAYMORE SILENCERS" ADJACENT TO THE SCOPESMITH www.waymoresilencers.com
MERRY CHRISTMAS AND HOLLIDAYS! AND HAPPY 2017 FROM THE SCOPESMITH AND MANY THANKS FOR YOUR CONTINUOUS SUPPORT!!!! DRIVE SAFE AND SHOOT TRUE! The Scopesmith LLC 15255 Gulf Freeway Suite 170 B Houston, TX 77034 (281)384-1482 www.thescopesmith.com sales@thescopesmith.com
Posted: August 29, 2016, 4:15pm
FINALLY AN AR-15 THAT GET YOUR JUICES FLOWING AGAIN!
COBALT KINETICS IN THE SCOPESMITH!
 PLEASE CLICK FOR MORE RESOLUTION!
We are very excited of carrying the new Cobalt Kinetics high performance AR-15s that are taking the market by storm; "The Ferrari" of ARs. A combination of striking design and looks with innovation (6 patents pending). Lots of high performance features that make them the choice gun for 3-Gun competitions or other high performance situations.
We are so excited about this brand that we dedicated one unit as a permanent "store demo" so you can experience the handling of the gun, its innovative operation and its superb trigger. Please come to the store and feel it in your hands! Available in several colors: Blade (pic), OD Green and Bronze with black or stainless foreground color.
Please check our post and their website. You are going to want one!
https://thescopesmith.com/gun_room/new-cobalt-kinetics-b-a-m-f-edge-slateblack-223-rem556-nato-16-inches-case/
TARGET VISION SYSTEMS:
We are now carrying the Target Vision camera system designed to offer long range shooter the convenience of easy to see target results that you can tag and store as a picture of movie using your cellphone or tablet. Available in 2 models: the 300 yards model (Marksman) and the 1 mile model (LR-2). The system does not require telephone or internet service in your location! We have a very positive feedback from the first two customers that bough one from us. See the demonstration in their website:
NEW KIMBER MICRO9!
Announced in this year NRA/SHOT shows and finally in the store!
The NEW Kimber MICRO9, just slightly bigger that the legendary Micro 380!  Micro 9 slides are made to the tightest allowable tolerances, with barrels machined from stainless steel for superior resistance to moisture. All Micro 9 frames are shaped from the finest aluminum for integrity and strength. In many respects a miniature 1911, among the most important Micro 9 design advantages is a single action trigger with the kind of short, smooth pull that ensures accuracy and builds confidence. The thumb safety, slide release and magazine release are pure 1911 as well. Standard features include a lowered and flared ejection port for flawless ejection and a beveled magazine well for fast, positive loading. Sights are steel – not plastic – and mounted in machined dovetails for additional integrity. Each Micro 9 includes a flush-fitting 6-round magazine and an extended 7-round magazine is available as an accessory. Currently in Stock: Stainless $569 Credit, $558 Cash or Crimson Trace $779 Credit, $763 Cash!
OTHER NOTICEABLE RECENT POSTING:
Savage 12 LRP Bolt Action 6.5 Creedmoor 26″. For $1,119 credit, $1,097 cash  you can get long-range sub-moa performance at 20-33% of the price of a custom rifle!
https://thescopesmith.com/gun_room/new-savage-19137-12-lrp-bolt-action-6-5-creedmoor-26-hs-precision-fiberglass-stock-accutrigger-matte-black/

 PLEASE CLICK FOR MORE RESOLUTION
LAST UNIT OF OUR EXCLUSIVE DESIGN! Designed with custom specification to be the best and probably only 10mm pistol you will ever need: Nighthawk Custom 10mm Heinie Long Slide:
https://thescopesmith.com/gun_room/new-nighthawk-custom-10mm-heinie-long-slide-all-stainless-steel-with-hard-chrome-coating-extended-magazine-well-ambi-tactical-rail-alumagrips-two-mags-tenzilla/
ALSO FROM NIGHTHAWK ARGUABLY THE BEST SUPRESSOR-READY 45 ACP 1911 EVER MADE: Nighthawk Custom – GA Precision GOV 45 ACP LIMITED EDITION CUSTOM:
https://thescopesmith.com/gun_room/new-nighthawk-custom-ga-precision-gov-45-acp-limited-edition-custom-threaded-barrel-tall-heinie-sights-ga-and-nhk-logos-custom-specs-diamond-black-finish-and-vz-ragnarok-grips/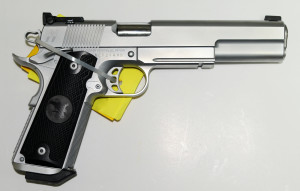 PLEASE CLICK FOR MORE RESOLUTION
AR-15 MARKET UPDATE:
DUE TO THE CURRENT RUN ON ARs WE ARE SOMETIMES BEHIND IN OUR POSTINGS. A good way to beat this delay is to come to the store and ask for new arrivals, many of the new guns are being sold the same day they show up by customers that happened to be there! At the moment we have small amounts of most top AR-15 in the different price ranges. It is still time to but the AR you want at a good price, before the panic.
Posted: June 27, 2016, 12:03pm
In these threatening times for gun ownership sometimes you just need to step back and remind yourself why the second amendment is so precious to defend. In the old west the concept of self-defense and gun ownership was obvious. Is tremendously fun to shot replica guns of the period. You will be amazed of what those 19th century designs can accomplish!
Options for the shooter nowadays are still plentiful. The first would be to shoot one of the perfect replicas made by Colt of the Single Action Army (SAA) revolver. Unfortunately even those modern replicas are becoming collectibles due to the ups and downs of Colt. A second option would be to shoot one of the high-quality Uberti/Pietta replicas imported by Cimarron Arms and others (picture in the left: the Cimarron Evil Roy highly tuned SAA). These replicas are design-identical to the original SAA but made with modern metals and manufacturing techniques. They are the best option for the shooter that wants the original feel and high quality at affordable prices. The last option is to shoot one of the modern replicas from Ruger like the Vaquero (guns center and right in the picture). Ruger, while maintaining the original "feel", re-designed the SAA mechanism to be 100% safe to carry. A great family option when safety is more important than authentic design (you could argue that is always the case).
PLEASE CLICK IN PICTURE FOR MORE RESOLUTION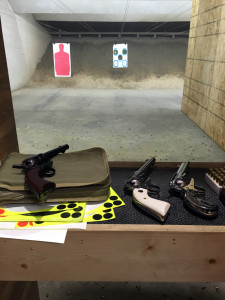 Next »