THE GUN ROOM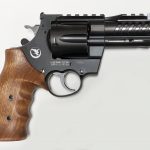 See full-sized image.
Status:
In Stock as of March 8, 2021
Category: Handguns
Brand: Nighthawk Custom - Korth
Keywords: 44 Mag, 44 Magnum, 44 Special, Nighthawk, Ranger, Revolver
Manufacturer SKU: NHK-KORTH NHX (Manufacturer Link)
Caliber: 44 Mag
Number of rounds: 6
Barrel length: 4"
Weight: 38.7 oz.
Features: Please read description!
Recommended Scope: Trijicon RMR or MRO. Aimpoint H-1
Condition: New in Box!
Price: $5,119. Free UPS 2nd Day Air Shipping

Contact us about this product.
Arguably the best revolver ever made! Korth – Nighthawk Ranger 4 inches 44 Magnum
Nighthawk Custom and Korth have partnered to bring a new level of revolvers to the American market.
The legendary German manufacturer has joined with Nighthawk Custom to create a line of firearms that is sure to change the mindset of many revolver shooters when it comes to:
smoothness
accuracy
dependability
value
The brand new Korth NXR brings a six-shot .44 Magnum to the legendary roster of Korth revolvers. This NXR has a 4″ hammer-forged precision barrel and an integrated Picatinny rail on the frame. The barrel housing has been ventilated for faster cooling while the entire revolver has a DLC finish for a beautiful yet durable look. There is an additional Picatinny rail mounted below the barrel. The NXR features an adjustable rear sight with a fast-changeable front sight. Removable side panels to the front sight give this revolver versatility in a wide range of shooting disciplines. A Turkish Walnut grip gives this .44 Magnum powerhouse a look just as fierce as its performance.
SPECIFICATIONS FOR 4″:
Finish: DLC Coated
Caliber: .44 Magnum
Weight Empty: 43.5 oz.
Barrel Length: 4"
Overall Length: 9.65"
Width: 1.72"
Height: 6.38"
Cylinder Capacity: 6
Barrel : 416R
FEATURES:
DLC Finish
Hammer-Forged Precision Barrel
Fully Adjustable Rear Sight
Removable Side Panels on Front Sight
Single & Double Action Trigger
Turkish Walnut Grip
Integrated Picatinny Rail in the Frame
Cylinder Release Classic Back Left
Barrel Housing w/ Integrated Picatinny Rail for Scope/Red Dot Mount
Ventilated Barrel Housing for Faster Cooling
Easy Reload Through Wide-Swinging Cylinder
Modern, Slim Design
PLEASE CLICK PICTURES FOR MORE RESOLUTION!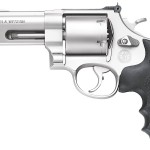 See full-sized image.
Status:
In Stock as of March 8, 2021
Category: Handguns
Brand: Smith & Wesson
Keywords: 44 Mag, 629, Center, Performance, Smith, V-Comp, Wesson
Manufacturer SKU: 170137
Caliber: 44 Magnum
Number of rounds: 6
Barrel length: 4.25"
Weight: 44.1 oz.
Features: PERFORMANCE CENTER. Compensator. Stainless Steel
Condition: New In Box!
Price: $1,449 credit, 1,420 cash! $30 Shipping by UPS Air

Contact us about this product.
Back in Stock! When serious collectors and demanding shooters want the very best 44 Magnum the turn to the Smith & Wesson Model 629, when the want the best 629 they turn to their Performance Center versions. Known the world over for their unique design and uncompromising quality, Smith & Wesson's master gunsmiths build each handgun from the ground up combining old world hand craftsmanship with modern technology to create extremely accurate, high performance models designed for the most demanding shooters. This particular model has a ported compensator (removable) and a perfect 4.25 inches barrel length for controllability and balance.