THE SCOPESMITH BLOG
THE SCOPESMITH – Late August Newsletter: New exciting products in stock!
Posted: August 29, 2016, 4:15pm
FINALLY AN AR-15 THAT GET YOUR JUICES FLOWING AGAIN!
COBALT KINETICS IN THE SCOPESMITH!
 PLEASE CLICK FOR MORE RESOLUTION!
We are very excited of carrying the new Cobalt Kinetics high performance AR-15s that are taking the market by storm; "The Ferrari" of ARs. A combination of striking design and looks with innovation (6 patents pending). Lots of high performance features that make them the choice gun for 3-Gun competitions or other high performance situations.
We are so excited about this brand that we dedicated one unit as a permanent "store demo" so you can experience the handling of the gun, its innovative operation and its superb trigger. Please come to the store and feel it in your hands! Available in several colors: Blade (pic), OD Green and Bronze with black or stainless foreground color.
Please check our post and their website. You are going to want one!
https://thescopesmith.com/gun_room/new-cobalt-kinetics-b-a-m-f-edge-slateblack-223-rem556-nato-16-inches-case/
TARGET VISION SYSTEMS:
We are now carrying the Target Vision camera system designed to offer long range shooter the convenience of easy to see target results that you can tag and store as a picture of movie using your cellphone or tablet. Available in 2 models: the 300 yards model (Marksman) and the 1 mile model (LR-2). The system does not require telephone or internet service in your location! We have a very positive feedback from the first two customers that bough one from us. See the demonstration in their website:
NEW KIMBER MICRO9!
Announced in this year NRA/SHOT shows and finally in the store!
The NEW Kimber MICRO9, just slightly bigger that the legendary Micro 380!  Micro 9 slides are made to the tightest allowable tolerances, with barrels machined from stainless steel for superior resistance to moisture. All Micro 9 frames are shaped from the finest aluminum for integrity and strength. In many respects a miniature 1911, among the most important Micro 9 design advantages is a single action trigger with the kind of short, smooth pull that ensures accuracy and builds confidence. The thumb safety, slide release and magazine release are pure 1911 as well. Standard features include a lowered and flared ejection port for flawless ejection and a beveled magazine well for fast, positive loading. Sights are steel – not plastic – and mounted in machined dovetails for additional integrity. Each Micro 9 includes a flush-fitting 6-round magazine and an extended 7-round magazine is available as an accessory. Currently in Stock: Stainless $569 Credit, $558 Cash or Crimson Trace $779 Credit, $763 Cash!
OTHER NOTICEABLE RECENT POSTING:
Savage 12 LRP Bolt Action 6.5 Creedmoor 26″. For $1,119 credit, $1,097 cash  you can get long-range sub-moa performance at 20-33% of the price of a custom rifle!
https://thescopesmith.com/gun_room/new-savage-19137-12-lrp-bolt-action-6-5-creedmoor-26-hs-precision-fiberglass-stock-accutrigger-matte-black/

 PLEASE CLICK FOR MORE RESOLUTION
LAST UNIT OF OUR EXCLUSIVE DESIGN! Designed with custom specification to be the best and probably only 10mm pistol you will ever need: Nighthawk Custom 10mm Heinie Long Slide:
https://thescopesmith.com/gun_room/new-nighthawk-custom-10mm-heinie-long-slide-all-stainless-steel-with-hard-chrome-coating-extended-magazine-well-ambi-tactical-rail-alumagrips-two-mags-tenzilla/
ALSO FROM NIGHTHAWK ARGUABLY THE BEST SUPRESSOR-READY 45 ACP 1911 EVER MADE: Nighthawk Custom – GA Precision GOV 45 ACP LIMITED EDITION CUSTOM:
https://thescopesmith.com/gun_room/new-nighthawk-custom-ga-precision-gov-45-acp-limited-edition-custom-threaded-barrel-tall-heinie-sights-ga-and-nhk-logos-custom-specs-diamond-black-finish-and-vz-ragnarok-grips/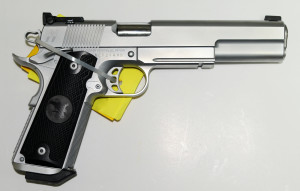 PLEASE CLICK FOR MORE RESOLUTION
AR-15 MARKET UPDATE:
DUE TO THE CURRENT RUN ON ARs WE ARE SOMETIMES BEHIND IN OUR POSTINGS. A good way to beat this delay is to come to the store and ask for new arrivals, many of the new guns are being sold the same day they show up by customers that happened to be there! At the moment we have small amounts of most top AR-15 in the different price ranges. It is still time to but the AR you want at a good price, before the panic.