THE SCOPESMITH BLOG
Access to Cimarron Arms guns!
Posted: June 14, 2016, 9:24am
Based on our relationship with two distributors we have access to the beautiful western replica guns (fully functional shooters) offered by Cimarron Arms. For now, we are not planning to stock them but you can see the very interesting lineup of models they have in their website:
http://www.cimarron-firearms.com/
As an example here is the picture of "Holy Smoker" made famous in the great Russell Crowe western "3:10 to Yuma" (please click the picture for better resolution)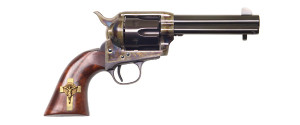 Check them out and place your order!